Greetings,
It's been a while since the previous major update. Those time wasn't totally wasted so I have great news concerning the game future that I will announce soon. For now here are some things that were added/changed in this update.
Achievements

Hope this will help the game to look more professional and will give a little more sense for "one more try".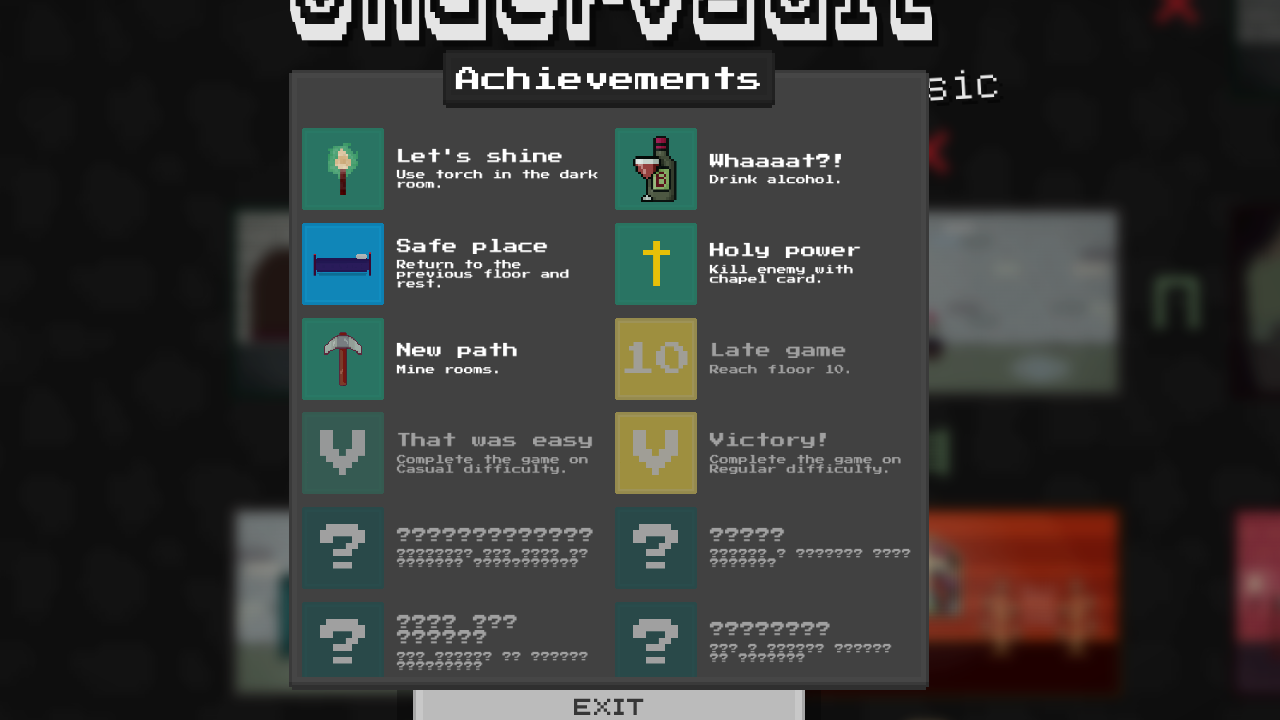 End game statistics and high scores
Look back on how you progressed through the run. Analyze successful runs on "High scores" screen with your best results.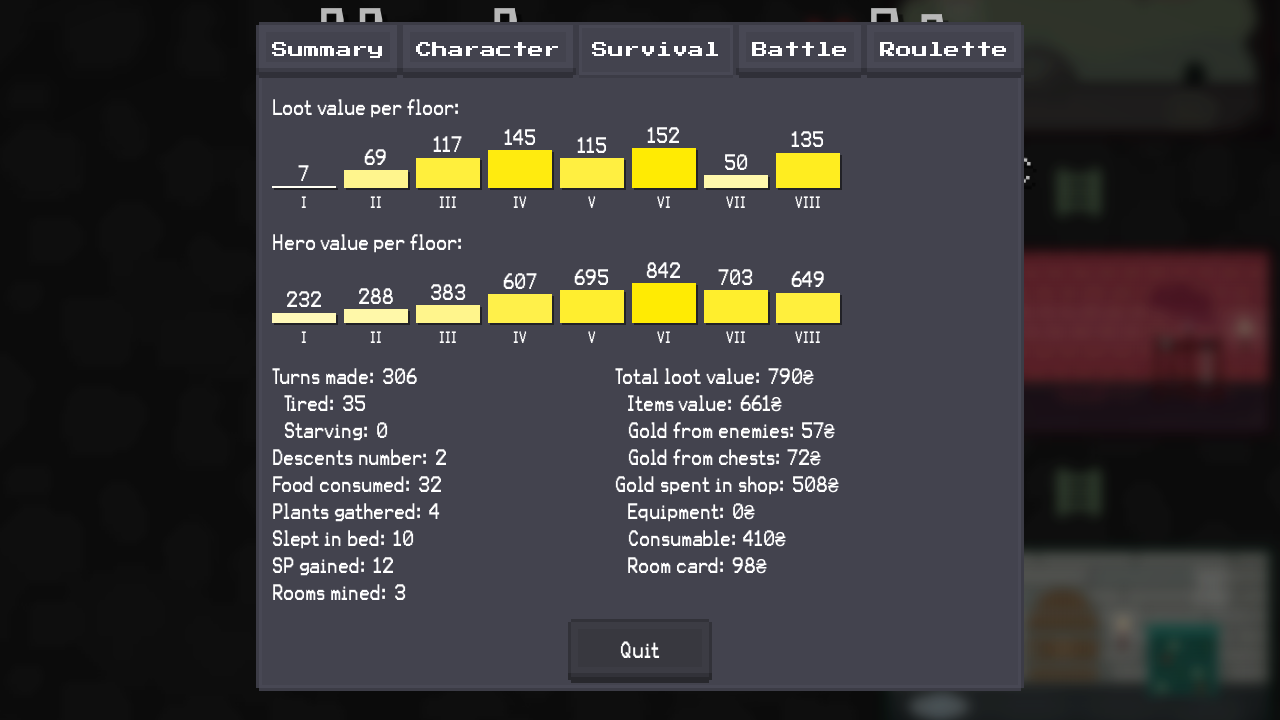 Other changes

New character - Necromancer
New items and character statuses
Minor balance shift
Added extreme difficulty (if you already completed the game on regular)
Internal changes in localization system. Now it's possible to update language files without making new builds, yoohoo!
(ANDROID) Google Play Games Services integration for achievements and logging into daily challenge
Version unification between Mobile and PC
Other minor changes and fixes
Files
Undervault (windows)
35 MB